Combining excellent service through our experienced salespeople and the best
quality at the best price, our customers who trust us for years are always happy. The
company offers the best and most reliable solutions to professionals and hobbyists.
The aim of the company is the continuous improvement of the services provided,
through understanding your needs and providing you with the best products. A clear
focus on quality and a wide range of products enables its customers to choose the
quality and materials that suit their respective situation.
Discover products from our categories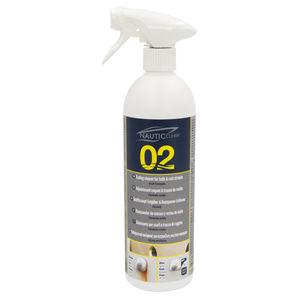 For quick restoration and revival of the gelcoat. Removes yellow haze, algae, mussels and traces of corrosion. Spray the surface
New collaboration with Espray and with the start of our collaboration: BERLING S.A. material seminar in combination w...
Presser application seminar of BERLING ABBE company. The participants had the opportunity to be informed and trained ...
Vitex academy seminar which was organized by the company Kampakos colors SA. The participants had the opportunity to ...
Berling ABBE product presentation seminar. A long and deeply technological, industrial Greek company that never stops...